Product Family Description:
Triple-D™ is the ultimate universal coil cleaner that can be used on condensers, evaporators, microchannels, roof-top units, and mini-split applications. The triple active synergistic highly effective solution is formulated to remove a board range of soils while degreasing and deodorizing. It is ideal for cleaning most metals including aluminum and copper while extending equipment life and diminishing the potential for refrigerant leaks. Using 75% less than comparable products, it reduces the amount of solution needed to clean. Triple-D is biodegradable, NSF approved and available in seven different packaging configurations.
Item Number:
TRIPLE-D
Item Description:
Triple-D™ – 1 gallon concentrate
Primary UOM: EA
Order Multiple: 4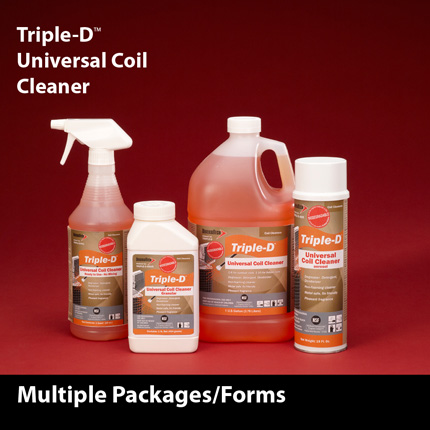 Multiple Packages/Forms
Triple D™ is availabe as a concentrated liquid, pre-diluted liquid, aerosol, or Granular Coil Cleaner™. It is same product, just with different packages.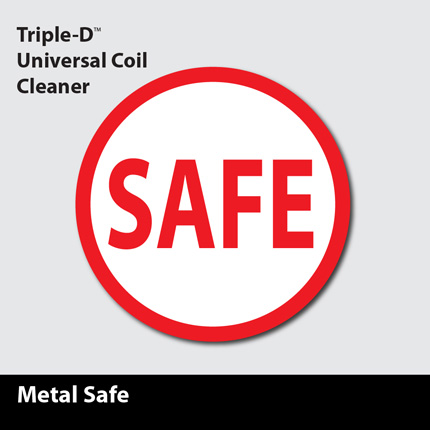 Will Not Damage Equipment
The unique inhibitor of Triple-D™ prevents the attack of aluminum coil components. Conventional foaming acid coil cleaners actually attack and chemically react with the aluminum coil components, which is exhibited by a foaming action. The aluminum dissolves, destroying the heat- transfer ability of the coil, creating the potential for refrigerant leaks. The metal safe feature of Triple-D™ prevents corrosion and is non-foaming. This makes Triple-D™ the ideal cleaner for micro channel coils and other sensitive equipment.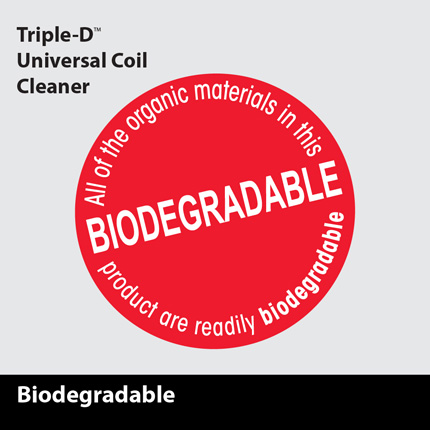 Biodegradable
Triple-D™ is manufactured from chemicals that break down naturally in the environment. When a coil is cleaned, the rinse water is typically washed into the storm water. Triple-D™ is a non-toxic product. Many coil cleaners contain dangerous hydrofluoric acid that is extremely toxic to humans and animals.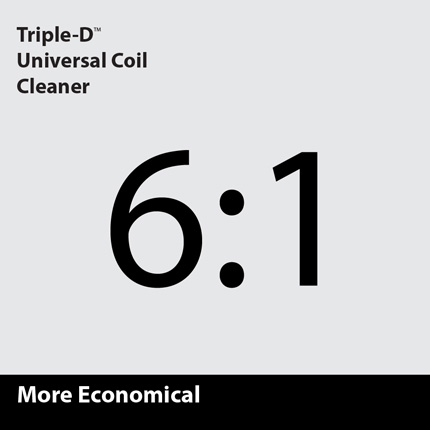 More Economical
Triple D™ has a lower cost per mixed gallon against most coil cleaners. It is a 6:1 dilution ration, making 7 gallons of usable product per gallon of concentrate.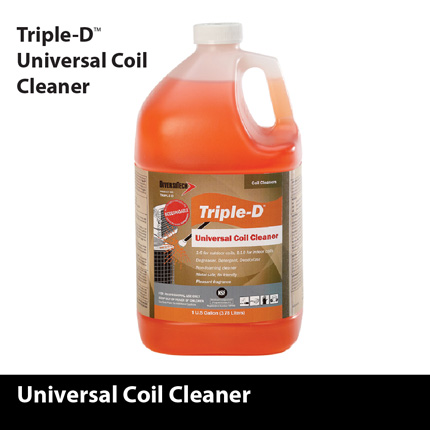 Universal Coil Cleaner™
Triple D™ is one product for multiple applications. Use the same coil cleaner for both indoor and outdoor coils. This reduces inventory and eliminates potential product mis-application.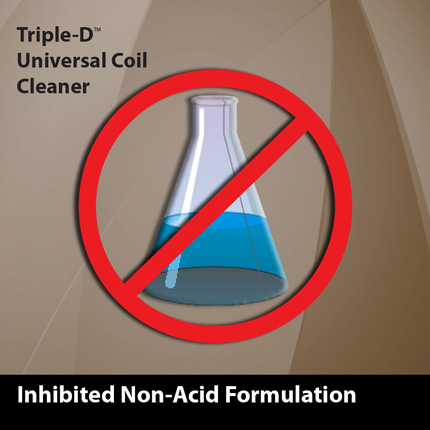 Inhibited Non-Acid Formulation
Triple-D™ contains a unique inhibitor that allows for a very strong non-acid formulation that effectively cleans coils.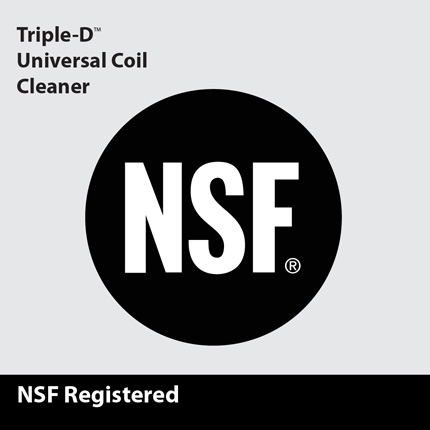 NSF Registered
Triple D™ has been assured to be safe as a cleaner in resturants, hospitals, government institutions, and any food preperation area. A thorough rinse will guarantee continued safe usage.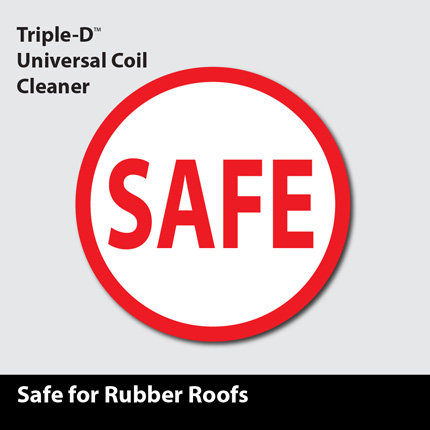 Safe for Rubber Roofs
Triple D™ does not damage engineered polymeric or rubber roofing.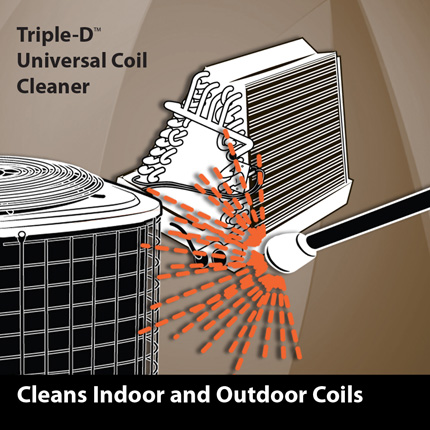 Cleans Indoor and Outdoor Coils
Use the same coil cl
Company MAXXmarketing GmbH